Winter Medical Conference
MGM GRAND
Las Vegas, NV
February 14-17, 2020
WINTER MEDICAL CONFERENCE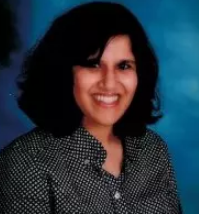 I'm very excited to be elected as President of the MSRF Section of AAPI. Over the past 4 years I have been serving on the Executive Committee of MSRF and have seen the growth of the section. One of the most impactful initiatives that we have taken on in the past few years has been networking and academics. I am very excited to continue on the path started by the Immediate Past President in growing our Research Symposium to promote ingenuity in our future physicians as well as continuing with Medical Jeopardy. 
This year's goals include working with the YPS Section to grow our mentorship program. We have so many great resources available through the older generations of Physicians to help guide us through our careers. Another major goal I have this year is to increase membership through grassroots movement of involving medical schools and residency programs so we can continue to impact and reach our training physicians.
I look forward to this year and the amazing things we can accomplish together.
Pooja Kinkhabwala, DO
AAPI MSRF President 2019-2020
WHY JOIN

MSRF
AAPI MSRF CATERS TO THE YOUNG PHYSICIANS ENTERING THE FIELD OF MEDICINE AND ASPIRES TO HELP THEM MAKE THEIR CAREER PATH A LOT SMOOTHER AND WELL ACCOMPANIED.

Perks of joining AAPI MSRF:

It's Free!
Social and cultural exchanges to meet and mix with fellow students and colleagues
Mentorship and networking opportunities for career advancement
Advocacy toward important legislative goals for our profession
Service opportunities to contribute back to our communities
Scholarships and financial support for clerkship rotations and residents to India
Special events such as the Indo-US health Summit and Pravasi Bharatiya Divas in India
The Annual Convention including a research competition, Singles Meet, and extravagant galas